Congrats peeps on getting your dream home, Are you nervous…have you consulted any designers yet…?
We have gathered some 2022 industry facts that you need to read before you go out to accomplish this big step of yours.
Every Indian family hopes to finally get the home they have always desired, but nobody ever talks about the toxic reality that the sector delivers in the form of unorganised contractors, subpar craftsmanship, and delays. Before you take your next important step, familiarise yourself with the whole truth; we have it all simplified for you.
Data on India's Modular Kitchens for 2022 led us to some shocking revelations that have been happening for a very long time.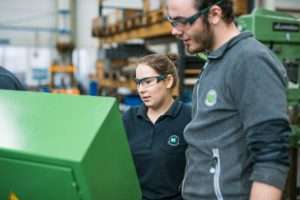 When it comes to innovative layouts, Indian kitchen designers pay little to almost no consideration. It's important to plan out a kitchen's layout so that it can fit all the necessary elements while also making the best use of the available space. Otherwise, clients face more serious problems later on when they are left without enough storage, counter space, or corner space, and this is exactly what has been repeatedly observed this year in nearly every eighth household out of ten.
Due to a lack of expertise in the modular fields, the market research also claims that thousands of homes in India took a greater hook and accepted agreements from local carpenters, which subsequently turned out to be a terrible experience for them and their families.
Here are some final quotes we gathered together from articles in the industry: 
Saurab mentioned in one of his chats with Kesseböhmer, "Carpenters failed to see our kitchen in three dimensions, which later on had a significant impact on its beauty and usability. Additionally, there was a big difference between the initial quoted price and the actual cost as a result of numerous factors, such as their slow work progress, delays in getting raw materials, design adjustments, etc."
If the information above overwhelms you, don't worry; we've got you covered. Keep an eye out for our upcoming Thursday blog when we go into more detail on how you may avoid something similar to this ever happening to you and become more aware of your clever storage needs.
Kesseböhmer is on a mission to educate every household about the importance of clever storage and kitchen arrangement before deciding to build a modular home. To keep informed about all the most recent market trends and business realities, follow our social media channels. Additionally, if you like reading these brief blogs from us, keep reading, and come see us again on Thursday when we'll spill the final beans, till then take care & be aware.