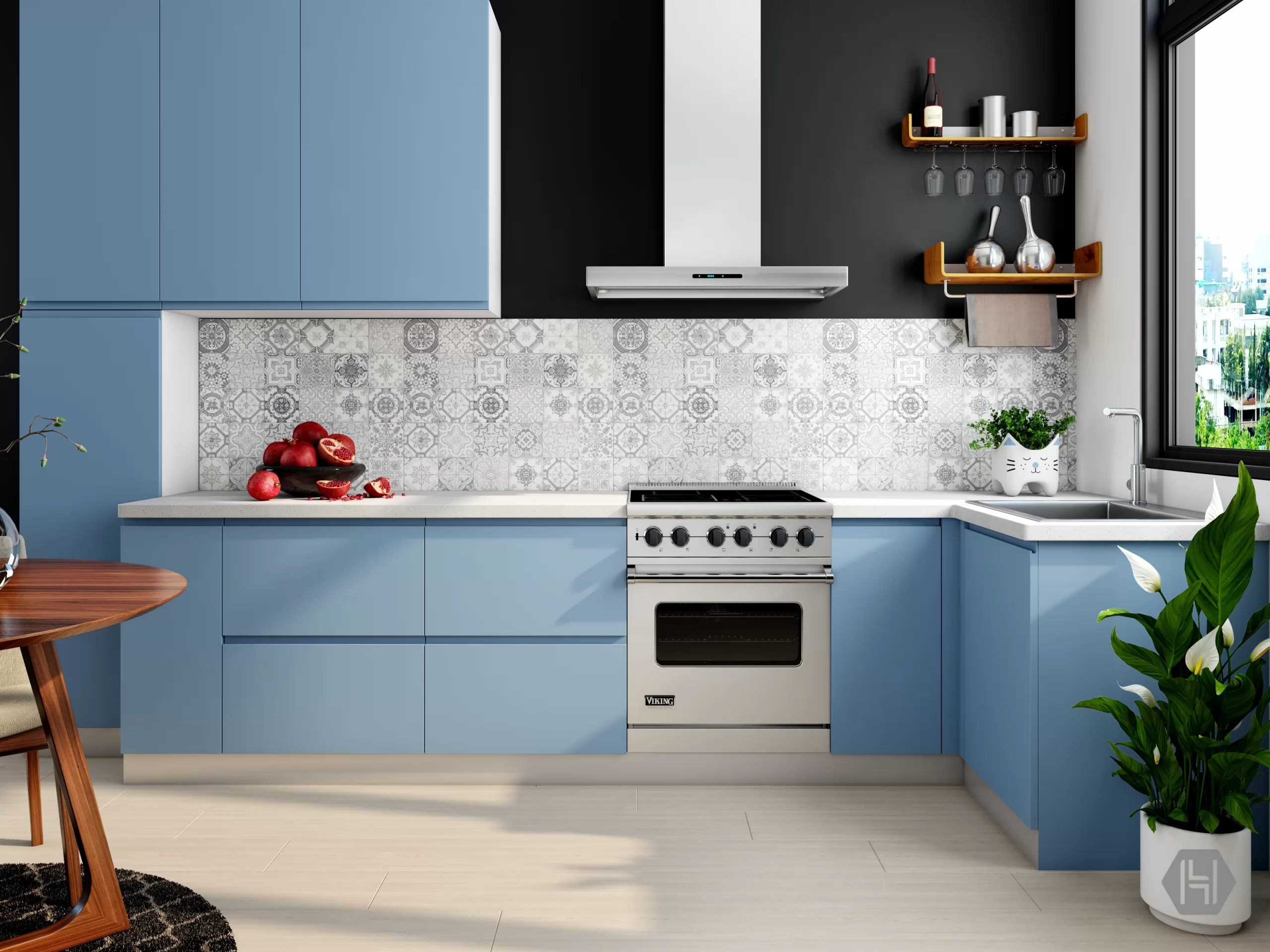 Don't fall for these dangerous myths of modular kitchens.
Have you ever heard anyone say, "Modular kitchens are so overrated"? or "I could never get one because they're too expensive"? Well, we're here to tell you that these myths are just that – modular kitchen myths! Modular kitchens have become increasingly popular over the years due to their functionality, ease of maintenance and modern appeal. With their increasing popularity, there are some misconceptions that have come up. But don't let these misconceptions hold you back from getting the kitchen of your dreams! In this blog, we'll be busting all the myths about modular kitchens, so you can get the perfect kitchen for your home without any worries. So, let's get started and get to the bottom of these myths, shall we?
#Myth 1: Modular kitchens are not customizable. Modular kitchen designs are often wrongly believed to be inflexible and unchangeable.
Truth: Contrary to this notion, they are highly customizable kitchens and come in a variety of shapes, sizes and styles. Homeowners can choose from a wide range of designs, each of which can be adapted to their existing kitchen space. Moreover, modular kitchens can be exclusively tailormade for you to suit your individual preferences and tastes.
#Myth 2: Modular kitchens are not of a good quality.
Truth: Modular kitchen quality is far from being mediocre. In fact, the modular kitchen brands invest in premium quality materials that assure durability. The materials used in modular kitchens are chosen for their strength, durability, longevity and water-resistant properties: making them an ideal choice for any kitchen. They are designed to bear higher weight capacities combined with seamless functionality, So, don't believe the myth, modular kitchen quality is topnotch and they are built to last much longer than traditional kitchens!
#Myth 3: Modular kitchens are too pricey and exorbitant.
Truth:  However, this is not necessarily true. Modular kitchens are highly affordable and one of the best investments for your home. It is absolutely possible to design a modular kitchen within your budget, without compromising on the quality. Modular kitchen brands offer a wide range of models to choose from and the cost of your kitchen is determined based on your selection of materials, modules and layout. With a modular kitchen, you can make your kitchen look stylish and modern without burning a hole in your pocket!
Also read:
#Myth 4: Cleaning modular kitchens is a big task.
Truth: Modular kitchens have a pull-out design which makes it easier for anyone to clean them. The modules are also detachable, which means that deep-cleaning is made easier and does not disturb the whole set-up. Furthermore, modular kitchen models are focused on creating functional kitchen spaces, which helps to make cleaning easier and more efficient. So, don't let the myth of difficult cleaning stop you from having a modular kitchen – it's much easier than you think!
#Myth 5: Less storage space is available in modular kitchens.
Truth: Contrary to popular belief, modular kitchens actually have more storage space than traditional kitchens. With modular kitchen accessories such as built-in pantries and cupboards, you can easily tailor your kitchen to your specific storage needs. Furthermore, modular kitchens designs are such that they are designed with every inch in mind, allowing you to maximize your storage space. So, if you are looking for an efficient, organized kitchen with ample storage, then modular kitchens are the way to go!
#Myth 6: Modular kitchens can be installed only in big kitchens.
Truth: It is absolutely false that modular kitchens are not suited for small spaces! In fact, they can be designed to fit any sized kitchen and their flexibility allows them to make use of every inch of space available. You can opt for wall-mounted cabinets, corner cabinets and other storage solutions to make the most of the space you have. Modular kitchens are designed to be customizable, with additional elements that can be added or removed as needed.
Well, here we are at the end of our journey of clearing the myths of modular kitchens! There are many myths associated with modular kitchens, but none of them hold any truth. Modular kitchens are not only customizable but also worth-it, and the possibilities are endless when it comes to design and functionality. That is why, don't let the myths stop you from getting the perfect kitchen you want for your home.
However, we recommend you one important thing before investing into a modular kitchen: 'choosing the right vendor'. Here are a few tips that can help:
Check the vendor's past dealings
Ensure that they have German fittings and accessories as they are the best in the global kitchen market
Check the quality of wood and materials used by the vendor
Do a detailed and clear documentation of your deal
The last and foremost- bargain well!
By following these tips, it will be easier to find the right vendor and making a wise investment for your kitchen. The bottom line is, modular kitchens are a great way to make your home look good, and you should never be afraid to take advantage of the latest modular kitchen designs! So, don't be afraid to explore the potential of modular kitchens and make your kitchen 'the talk' of all your friends and family!
We appreciate you taking the time to read our blog. Every Thursday, we publish a blog that you should check out to be updated about market trends, storage solutions, modular designs etc. See you soon!